Over 300,000 Students Use Piazza at Top Universities Worldwide
Key Piazza Facts
Piazza is free, both for instructors and students
Piazza is being used by over 300,000 students at more than 1,000 schools
Students at over 120 of the top 250 colleges and universities in the U.S. are using Piazza
Individual instructors can adopt Piazza for their courses and maintain complete editorial control over the content
There's no software to install, so you don't need support from your IT department
Piazza is FERPA-compliant
Piazza integrates with any LMS (Learning Management System) that supports the LTI protocol
Free Piazza iPhone, iPad, and Android apps connect students to their peers and instructors from anywhere, at any time
Piazza for Every Class:
Support for LaTex
Piazza supports LaTeX, so mathematical symbols and chemical formulas are well-formatted and easy to read. See the example below.
---
Embed Images & Videos
Piazza supports embedded images. So, it's possible to draw or otherwise obtain an image of a structure (screenshot ChemDraw or visit the chemical database) and put it directly in a post.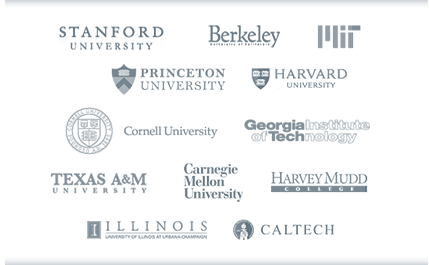 Thousands of Students at These Schools Use Piazza Every Day
| | |
| --- | --- |
| University of California, Berkeley (UC Berkeley) | Over 15,000 |
| Georgia Institute of Technology | Over 13,000 |
| The University of Texas at Austin | Over 10,000 |
| Stanford University | Over 8,000 |
| Cornell University | Over 6,000 |
| University of Michigan | Over 6,000 |
| University of Waterloo | Over 6,000 |
| Pennsylvania State University (Penn State) | Over 6,000 |
| University of Illinois at Urbana-Champaign | Over 6,000 |
| Massachusetts Institute of Technology (MIT) | Over 5,000 |
| University of Pennsylvania | Over 4,000 |
| Boston University | Over 3,000 |
| Carnegie Mellon University | Over 3,000 |
| University of Maryland | Over 2,500 |
| Texas A&M University | Over 2,500 |
| University of Cincinnati | Over 2,500 |
| University of Toronto | Over 2,500 |
| Virginia Tech | Over 2,000 |
| Princeton University | Over 1,500 |
| Harvard University | Over 1,500 |
| University of Central Florida | Over 1,500 |